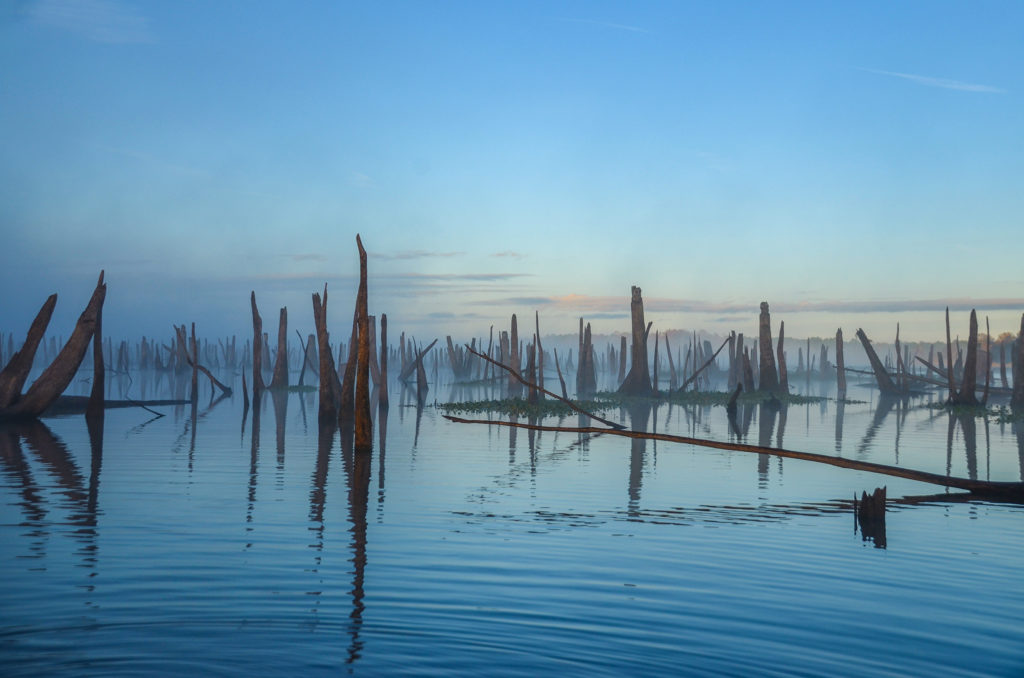 The Rodman Reservoir drawdown is officially over. As of March 1st, the water levels will once again rise and in doing so will hide the thousands of reminders of why damming this river was a very bad mistake. Not for another 4 years, will we witness such sad results of this decision.
This past Saturday, Feb 29th, we paddled the 14 mile stretch from Eureka West to Orange Springs and enjoyed Cannon Springs for the last time until the next drawdown. It's sad to see so many dead trees as well as current, Palms and Cypress, decaying before our eyes due to the high water caused by damming the Ocklawaha. Seeing so many tree seedlings sprouting on the banks, nature's natural, forest regeneration, happening before our eyes, only to be covered over to die, is disheartening.
..James


Photo Gallery During the 2019-20 Drawdown…
---
---
---
Additional Guides, Maps & Info…
---
Keep up with new paddles here to receive an email notification when a new adventure is posted…sign me up! Check out past paddles here and follow Florida Paddle Notes on Facebook !