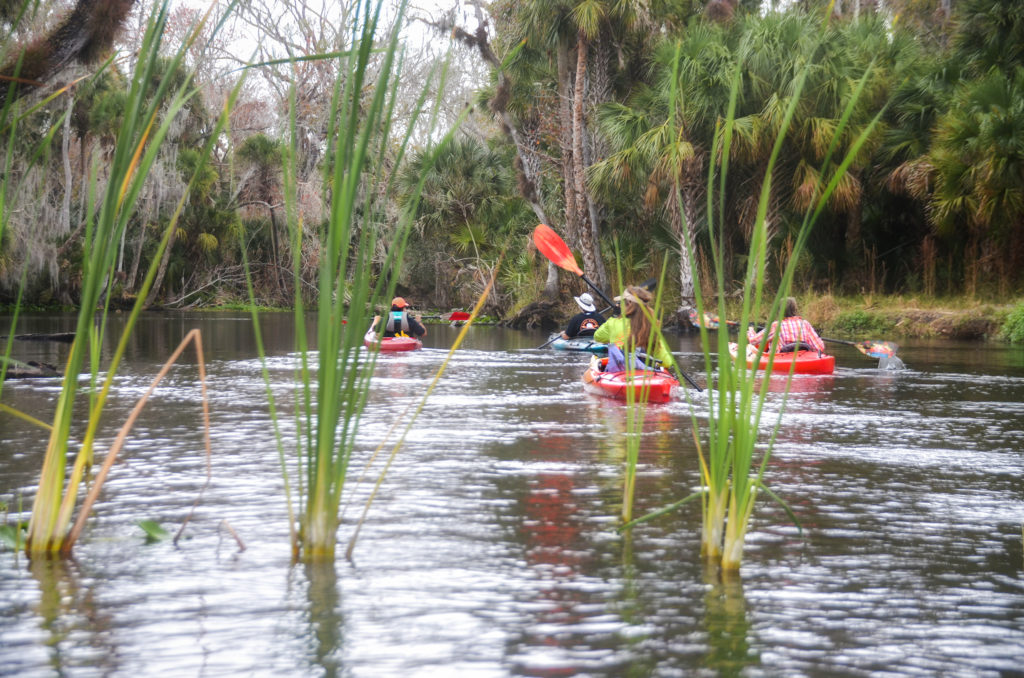 A first new adventure in 2020 for Florida Paddle Notes…The Lower Wekiva River. It's mid-January and a dreary morning, but hey, I'm on the water in Florida! …James

---
Lower Wekiva River Paddle Map…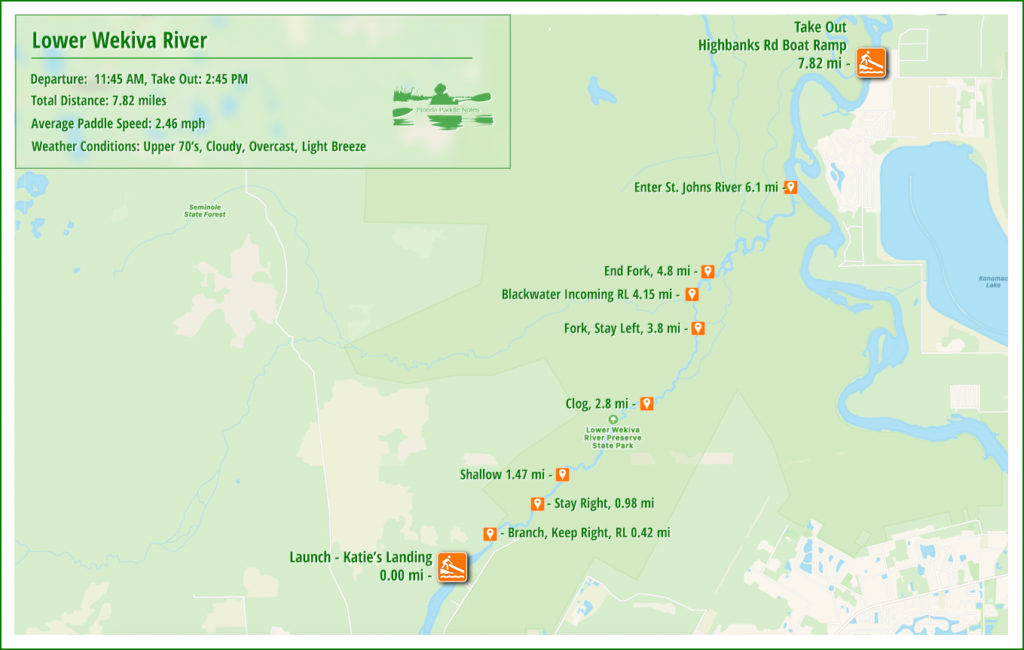 ---
Lower Wekiva River Details:
Location: This 8 mile section of the Lower Wekiva River is located 4 miles NW of Lake Monroe, Fl.

Launch point(s): The launch for this paddle is Katie's Landing, located at 262 Wekiva Park Drive, Sanford, FL 32771.
Paddle Distance: 7.82 miles
Difficulty: Easy…unless the winds are strong on the St. Johns River…the last 1.5 miles.
Average Paddle Speed: 2.46 mph.
Width and Depth: The width at the launch is probably the widest of the entire river, being 400′ wide. Just under a 1/2 mile downstream it narrows to 100′ and gradually stays 50′ for most of the paddle before once again widening to 100′ at the St. Johns River. The average depth on this paddle was 6.5′
Current – Tidal: The current is very minimal.
Side Paddles: NA
Rest Areas: Restrooms available at the launch at Katie's Landing and a Port-a-Potty at the end at High Banks Road Boat Launch.
---
Katie's Landing…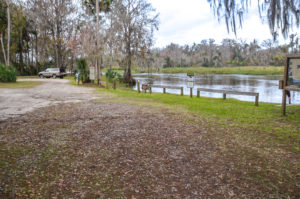 Katie's Landing is a nice launch, and is owned by the state, now a part of Lower Wekiva River Preserve State Park. lt is only for kayaks, canoes and paddle boards and a soft launch. Plenty of parking, restroom facilities, picnic tables and grills. The fee is $3.00 per vehicle.
---
The Wekiva River: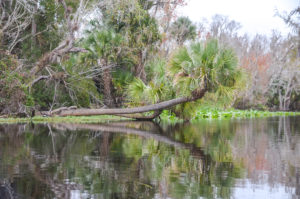 Despite being cloudy and a slight drizzle at the beginning this turned out to be a nice paddle. It was still winter, so many of the trees were still without leaves, however the patches of palms provided welcomed shades of greens while the Red Maples and Gum trees offered some reds and yellows. Climbing Asters provided occasional splashes of violet. Wildlife was plentiful, Gators, Egrets, Turkeys and Limpkins throughout the paddle.
I definitely will return to this section during the summer when all the leaves are on the trees and the sun is shining!
---
Lower Wekiva Gallery:
---
Guides, Maps & Info…
---